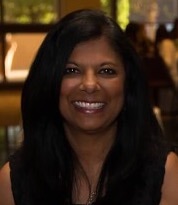 After completing a Bachelor's degree in biology at Dalhousie University in Nova Scotia, Canada, and a Master's degree in nutrition at The Pennsylvania State University, I completed my Registered Dietitian certification at The Medical College of Virginia (VCU) in Richmond.
I began my nutrition career as a dietitian for the cardiac surgery service at Harvard affiliated Massachusetts General Hospital (MGH) in Boston. Interest in clinical research and a desire to examine various innovative areas of nutrition inspired me to work as a clinical research dietitian at the NIH-funded Clinical Research Center (CRC) of MGH. Later, I relocated to UCLA to be the Head Research Nutritionist at their CRC. Simultaneously, I was a nutritionist with the Outpatient Eating Disorder Program at UCLA. It was here that my interest in eating disorders was fostered and I established my private practice.
​
Diverse geographic locations have enhanced my knowledge and understanding of cultural diversities and their influence on food and eating choices. Although my education and training have served me well, the experiences which I have been fortunate to acquire helped me to better understand and confidently address an individual's nutritional needs from a physiological as well as emotional perspective, providing a solid foundation for the nutrition advice I provide to my clients.
I have vast experience working with different client populations which include both women and men, and age groups ranging from children to adolescents to adults. In addition to the clinical and private practice settings, I have worked with residential and outpatient eating disorder and chemical dependency programs. As a guest lecturer I have spoken to groups of various health professionals including physicians, psychiatrists, therapists, and medical residents, as well as undergraduate and graduate university students, high schools students, counselors and parents, and the lay public to help heighten awareness in specific nutrition areas.
I have been in private practice since 1992. Books can only tell part of the story. My clients are smart and intuitive, thus I learn a great deal from them which adds depth to my nutritional treatment. Witnessing the nutritional and behavioral metamorphosis a client experiences as we work together makes my role very rewarding.


Contact me at 562.493.0242